Compliance with the law: Battery Act &
EU Battery Directive
The EU Battery Directive is the basis for the German BattGand shall be amended in 2022, but this has not yet been achieved due to the need for further coordination between the member states. The aim of both the European Directive and the future amendment is to ensure better environmental protection and to promote the multiple use of energy sources. For you as a manufacturer or distributor, this imposes legal requirements that you must comply with in order to be able to sell your products on the German or international market.
What do the EU Battery Directive and the Battery Act say?
The law specifies how high the content of heavy metals such as mercury and cadmium as well as pollutants in a battery used in appliances or vehicles may be. Besides that, it prescribes how you must handle the return and disposal. In addition, it regulates the uniform labeling of the respective battery type and the registration at the stiftung ear and with an approved take-back scheme.
Support for registration and quantity reporting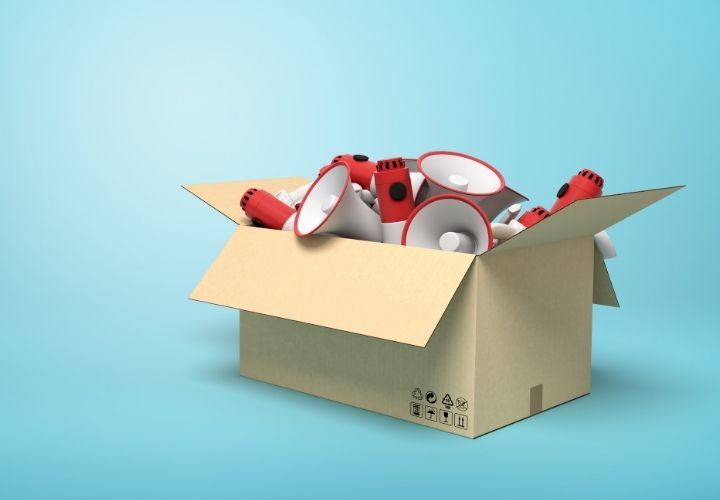 If you manufacture batteries, battery-powered devices or rechargeable batteries or put them on the market, CERTIFY is happy to be at your side. If you distribute battery- or accumulator-operated devices that already contain a battery or accumulator at the time of delivery, you must carry out two registrations with stiftung ear: for electrical and electronic equipment as well as for the batteries contained. Beide Registrierungen müssen separat durchgeführt werden. Wir sorgen dafür, dass bei der Erst- und Neuregistrierung alles reibungslos abläuft und stellen sicher, dass Ihre Mitteilungspflichten erfüllt werden. Auch um die erforderlichen Strukturen für die Rücknahme und Entsorgung der Altbatterien kümmern wir uns. Dadurch werden Sie sowohl zeitlich als auch finanziell entlastet und sind rechtlich auf der sicheren Seite.
Which products are covered by the Battery Act or the EU Battery Directive?
The law and the EU Battery Directive cover all batteries used in electrical appliances, industrial equipment, and vehicles. The battery that powers your smartphone is covered by the BattG, as are the button cells in your kitchen scales.
We support you in your duties
CERTIFY offers you a legally sound solution that convinces through efficient and smooth processing. We support you so that you can concentrate your energy on the development of new products. Enjoy 100% legal compliance!
What are the obligations under the laws and directives?
Manufacturers of batteries, accumulators or devices powered by them must label their toxic content. In addition, they are obliged to register with stiftung ear and thus notify the Federal Environment Agency that they are placing or trading energy sources on the German market. If you manufacture batteries, participation in a take-back system is also a prerequisite for placing your goods on the market. If you set up your own take-back system for this purpose, you must have it approved by stiftung ear.
As a dealer or importer, on the other hand, you must take back batteries free of charge and return them to the producer. Zum anderen kommt Ihnen die Aufgabe zu, zu überprüfen, dass es sich bei Ihrem Lieferanten um einen gemeldeten Betrieb handelt, der die Vorgaben des BattG einhält. In der Rolle des Endverbrauchers haben Sie die Pflicht, die Batterien bei Möglichkeit (ohne den Energieträger oder das Produkt unwiderruflich zu beschädigen) aus dem Gerät zu entnehmen und vorschriftsgemäß abzugeben. Auch Entsorgungsbetriebe der öffentlichen Hand werden durch das Gesetz herangezogen, da sie Altbatterien aus Geräten ebenfalls gebührenfrei annehmen müssen.
Who must fulfill the obligations?
Produzenten, Händler und Endverbraucher sind ebenso in der Pflicht wie Importeure und Entsorgungsstellen. Während es der Verbraucher recht einfach hat, kommen auf Sie als Hersteller und Inverkehrbringer einige Hürden zu, deren (versehentliche) Missachtung teuer werden kann.
Battery Law and Battery Directive: International Full Service from CERTIFY
It can be difficult for manufacturers and distributors to keep up to date with all the legal requirements and amendments to the law. Especially if you trade your products internationally, you need extensive expertise, foreign language skills and legal understanding.
CERTIFY is your competent, reliable, and experienced partner around BattG and international battery regulations. With our full service we support you to comply with all legal requirements and to bring your product successfully to the market. Contact us now and convince yourself of our services.