We, Daniela, Thilo and Benedict, are the founders and CEOs of Certify. Together we combine over 34 years of experience in this industry. We have known each other since 2013 and since then we have become an excellent team. We are also proud to have such highly skilled, experienced, and dedicated colleagues to work with in Nina and Dennis.
In 2019 we decided to start our own business. We have noticed a long time ago that the existing solutions for EPR are non-transparent, inflexible, and too expensive. But it is even less worthwhile for the distributors to implement their own obligations.
Modern methods & lean processes
The fact that we can provide our first-class service cost-effectively is due to our up-to-date methods and lean processes. We are constantly improving and working with modern means so that we can guarantee effective and efficient processing, which is not only of benefit to our customers, but also to us.
Our knowledge, manpower and network of dedicated partners are always available to you so that you don't have to worry about a thing. We always design our contracts and services according to customer requirements.
You will always find support for all EPR matters working with us.
Low cost, low effort, minimal risk.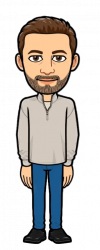 Benedict
Benedict has been in the industry since his apprenticeship and supported us in the first months with his experience in sales and business administration. In the meantime, he takes care of controlling, but has never completely given up on sales. Therefore, he is also in charge of marketing and is still involved in customer service to some extent.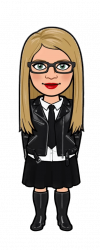 Daniela
Daniela is our sales department in person. Almost every initial contact goes through her, and she looks after our customers throughout the entire contract period. Daniela is enormously well connected and therefore coordinates all collaborations in Germany. With her experience from setting up two dual systems, Daniela has made a fundamental contribution to us being able to take off so quickly.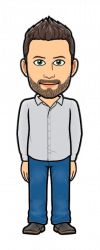 Thilo
Thilo is the expert regarding the German Electrical and Electronic Equipment Act. No matter if it is about the guarantees, registrations, collections or problem solving - he knows the ins and outs of the law and practice down to the smallest detail and always has the right answers to all questions. With his experience, he ensures that all processes, from registration to disposal, work smoothly.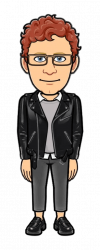 Marek
Marek knows what will be important for our customers in the future and therefore takes care of the development of new services. He works closely with Dennis to ensure that we can offer comprehensive and straightforward solutions. Thanks to his many language skills, he also maintains our contacts with foreign authorities and systems.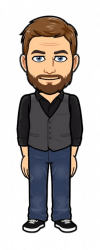 Dennis
Dennis is our manager of the international division. He is responsible for the core of our business model: the practical implementation of our services vis-à-vis the authorities and systems in Germany as well as abroad: therefore, he also manages the colleagues assigned to him in the international division. In addition, Dennis develops our business processes and even software.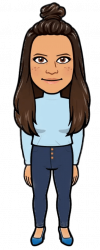 Nina
Nina speaks several languages and, among other things, is therefore in charge of our legal monitoring. She knows when laws and regulations change and what the consequences are for our customers. In addition, Nina is our expert for labeling and information requirements and therefore always takes part in appointments to help customers with the development and design of product and packaging.