System participation obligation
for manufacturers & distributors
Germany has transposed EU Directive 94/62/EC into national law with the Packaging Act (VerpackG) and taken an important step towards better environmental protection. The aim of the EU Packaging Directive is to promote recycling, increase the proportion of reusable materials in packaging products and give packaging manufacturers an incentive to use resources more sustainably. However, the regulations resulting from this law impose new requirements on you as a company, which you must comply with, otherwise you could face heavy fines. CERTIFY helps you in a time-saving and cost-effective way to be legally compliant regarding your packaging.
What does system participation obligation mean?
With the term "system participation obligation", the legislator stipulates that packaging must be registered with both a dual system (take-back scheme) and the ZSVR (Central Packaging Register Office). All packaging that is disposed of in household waste or at waste generation points whose waste capacity per fraction does not exceed 1,100 L is subject to system participation. This therefore includes all packaging that goes to end consumers (including commercial), private end consumers or similar sources of waste. The aim of participating in the system is to return part of the costs for take-back, recycling and disposal to you as the distributor and manufacturer.
Support for registration and quantity reporting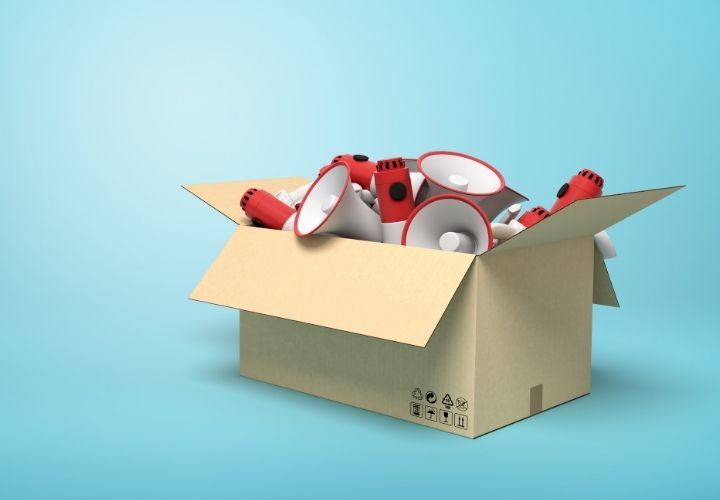 CERTIFY accompanies you through the complete process to make your packaging marketable in Germany. This concerns for example the quantity notification, the registration with LUCID and the registration with a dual system. You will benefit from our expertise and experience, which will enable us to handle all processes for you as quickly and cost-effectively as possible. This way you can be sure that all legal requirements are met and that nothing stands in the way of trading your products.
We support you in your duties
CERTIFY offers you a legally sound solution that convinces through efficient and smooth processing. We support you so that you can concentrate your energy on the development of new products. Enjoy 100% legal compliance!
Which products are covered by the Packaging Act or the EU Packaging Directive?
On the one hand, sales packaging that is filled with goods and re-packaging that is disposed of by the end consumer fall under the Packaging Act. Service and shipping packaging are also subject to the regulations of the law. In contrast, the packaging of goods that are exported abroad and not disposed of in Germany does not have to be registered in the Dual System. Instead, the respective legal regulations of the destination country must be considered by the end consumers or retailers there.
What are the obligations under the laws and directives?
On the one hand, the law provides for mandatory registration with LUCID (ZSVR). This register is publicly accessible and makes it easier for the authorities to prosecute breaches of duty. On the other hand, you must observe the obligation to register with a dual system. There is a fee for this participation, the amount of which depends on the amount and type of materials to be disposed of. In addition, your products or your company are subject to data reporting requirements.
Who must fulfill the obligations?
The aforementioned regulations affect manufacturers and distributors who fill products into packaging and tradewith them, as well as e-commerce retailers who use them to ship their goods. Even as a trader who purchases goods through a wholesaler, you must comply with the VerpackG. The same applies if you import packaging products from abroad. Fulfillment service providers, on the other hand, will be exempt from the obligation from July 1, 2022 due to an amendment to the law.
Sales packaging, transport packaging & Co. - what is what?
Sales packaging includes, for example, food packaging and beverage cans, but also the film that protects a book from soiling in the store. The prerequisite is that the packaging contains a good. This type of packaging is subject to system participation.
Transport packaging is not subject to system participation, in the sense of being exempted from the obligation to participate in a dual system. Nevertheless, there is a registration obligation with LUCID. The term transport packaging includes packaging that protects the goods during transport from one dealer to another or for the period of storage. They can be made of cardboard, plastic or other materials. As the distributor of transport packaging, you are also obligated to dispose of it and must do so should the recipients of your goods demand it from you. To do this, you need a nationwide network of local waste management companies that can provide pickup, collection, sorting and recycling. CERTIFY's services as a advisor and consultant are also available to you for the disposal of your transport packaging.
Packaging laws: International full service from CERTIFY
International compliance becomes even more complicated due to the deviating legal requirements in the destination country. In order to comply with the complex requirements of the national laws and not to make any mistakes during the registration process, a careful examination of the matter is necessary. CERTIFY supports you in handling everything in a legally compliant manner. We are happy to take time for you and support you with words and deeds. Just get in touch with us!