Living up to
producer responsibility
If you produce or import goods for sale in Germany or export to other (European) countries, you have to deal with EPR. This principle, which is called "Extended Producer Responsibility" in German, is mandatory within the EU. Due to the fact that the EU requirements have been transposed into national law by each member state, Extended Producer Responsibility is a complex legal area that is difficult to keep track of. Even beyond the EU, more and more countries are implementing EPR. CERTIFY helps you to identify and comply with the legal requirements of the target country so that you can focus on your core business.
What does Extended Producer Responsibility (EPR) mean?
The acronym EPR stands for Extended Producer Responsibility and is legally anchored in various national and international laws. These legal requirements oblige you as the distributor to finance the proper collection, sorting and recycling of your product packaging. They also include requirements for reporting products and packaging to national authorities, for occupational health and safety, and for liability for potentially hazardous products. In addition to packaging, EPR also applies to textiles, batteries and accumulators, footwear, furniture and electrical and electronic equipment.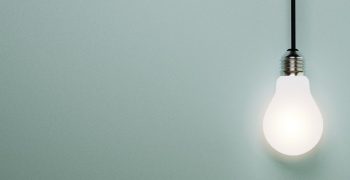 Implementation of the WEEE Directive and the Electrical and Electronic Equipment Act. Among other things, we support you with registration, quantity reporting and the deposit of an insolvency-proof guarantee.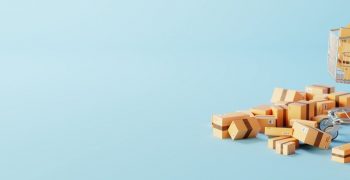 Comply with the system participation obligation for packaging. We take care of LUCID registration, registration with a dual system, etc.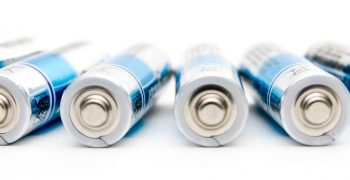 Do you distribute portable batteries, industrial batteries or accumulators? We offer legally compliant, cost-effective and uncomplicated solutions to meet your obligations.
Environmental protection & sustainability through EPR
Extended Producer Responsibility aims at better environmental protection and more sustainability. As a producer of products and packaging, you should save resources whenever possible and reuse materials. Alternatively, packaging components can be recycled so that the raw materials used can be recovered. Ideally, you integrate these principles into the development phase and use renewable or environmentally degradable materials. By complying with the EPR requirements, the aim is to create a circular economy based on repair, reuse, remanufacture and recycling.
We support you in your duties
Do you need advice or support in fulfilling your obligations under producer responsibility? We take care of your environmental compliance in accordance with the Electrical and Electronic Equipment Act (WEEE), Packaging Act and Battery Act.
What are the obligations under the EPR?
The various regulations oblige you, for example, to pay disposal fees depending on the quantity you export to the respective country. This requires a quantity report beforehand. This can only be done once you have successfully completed registration with the national competent authority. So before you can import the product into the country, you need a registration to prove that your goods are EPR-compliant.
As there is no central body within the EU, you have to complete the registration process separately in each area and for each member state. This usually requires the appointment of local representatives who can obtain official approvals for you and communicate with the authorities in the respective national language. Depending on the product, obligations in Germany include, for example, registration with Stiftung EAR (Elektro-Altgeräre-Register) and registration with LUCID in addition to participation in a dual system.
Who must fulfil these obligations?
For Extended Producer Responsibility, the polluter pays principle applies, so that you as a producer and/or distributor must bear the costs and take responsibility for ensuring that you comply with the legal requirements. The obligations under the EPR are intended to ensure that distributors take care of the entire product life cycle, i.e. from production to disposal. For consumers and traders, Extended Producer Responsibility thus means a relief.
Implementing producer responsibility safely with CERTIFY

CERTIFY supports you nationally and internationally in implementing Extended Producer Responsibility. If you are active on the German market, we are your competent contact for the topics of WEEE, packaging and batteries. However, we also support you internationally with our knowledge and experience regarding the legal requirements for electrical and electronic equipment, packaging and batteries. To enable you to comply with all EPR requirements without having to familiarise yourself with the complex subject matter, we carry out a duty analysis for you, advise you on the labelling and information requirements and initiate all further steps. This begins with registration, continues with contract management and timely notification to authorities, and includes long-term consulting.

When you choose CERTIFY as your partner, you can be sure that conformity with the legal requirements of the respective target country will be maintained. We also keep an eye on the updating of laws, which can be another hurdle for you as a producer. We represent you with the appropriate power of attorney at the authorities, so that you do not have to deal with the language of the country, and use our experience for a smooth and time-saving handling of the certifications.
CERTIFY offers various service packages, ranging from pure consulting to the complete handling of the registration process. Simply contact us and describe your concerns so that together we can find the ideal solution for you.